About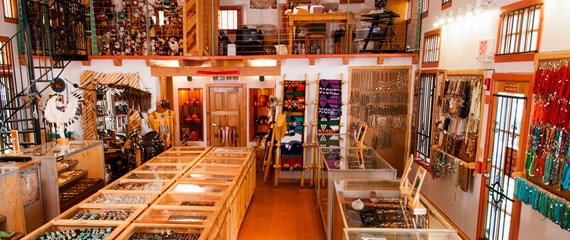 Contact Sissel's:
If you have questions about our selection of wholesale, payment options or shipping please contact us:
p: 505-471-3499
c: 505-401-6869
f: 505-471-3499
e: sales@sisselsjewelry.com
Meet Sissel
A native of Trondheim, Norway, Sissel found herself in New Mexico by way of a skiing scholarship to the University of New Mexico. She soon developed a passion for Indian jewelry while in school. After graduating in 1987 with a degree in business administration and finance, she started buying and selling Indian jewelry at flea markets and traveling all over the country to sell the jewelry at shows in major cities. She started selling at the flea market near the Santa Fe Opera with one display case and by the time she closed that phase of her business she had forty five cases - all jewelry!
Meanwhile, she started two stores in Santa Fe, but kept the flea market business going on weekends all while continuing to travel and sell at shows around the region.