Policies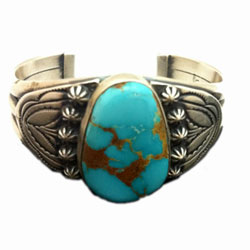 Shipping:
We are proud to offer free shipping on all orders! All merchandise is usually shipped within 3-5 business days from the time payment clears. Your order (domestic) should arrive between 5-7 business days after shipping. Shipping prices include insurance and delivery confirmation when available. All shipments originate from Santa Fe, New Mexico, USA. Tracking numbers available upon request.
Return Policy:
If you are in any way dissatisfied with a purchase, please return the item(s) in question within 15 days of the purchase date. We ask that items be returned insured in their original condition, packaged as they were received. Upon receipt of the returned item(s) a store credit will be issued for the original merchandise purchase price.
Privacy Policy:
Contact information, including email addresses, telephone numbers, addresses, etc. provided by customers is used solely for the purpose of completing the transaction. This includes information pertaining to gift receipts, financial information, including credit card numbers, expiration dates, billing addresses, etc. We do not sell or share your information with any other business, individual or company.